Safety Resource Centers — Training and Support Lead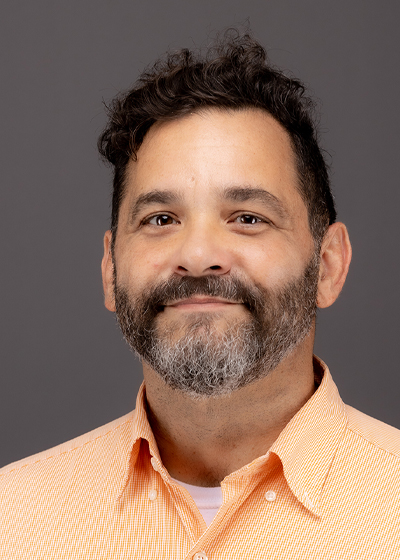 Paul oversees the daily operation of the Florida Pedestrian and Bicycling Safety Resource Center, "Ped-Bike" for short. He works with T2 staff members Terrell Barnhart and Sean Samford to support the efforts of pedestrian and bicycling safety programs throughout Florida. In-house operations include negotiating helmet contracts, receiving and processing orders for helmets and safety information, packing and shipping, on-time delivery, and reporting to the Florida Department of Transportation Safety Office. Paul, Terrell, and Sean also attend off-site events where they fit helmets and distribute information. Paul and his team distribute and/or fit between 30,000 and 50,000 helmets a year!
Paul has many years in customer service positions in food and beverage services and with a local cable company, addressing customer requests and fulfilling customer needs. In these positions, he became familiar with managing budgets – useful or PedBike with its budget of nearly half a million dollars. In addition, Paul is a lifelong cyclist and a committed "safety guy," always looking out for those around him and practicing what he preaches. His own experience with two bicycle crashes gives him special insight and motivation. Paul's degree in speech gives him a background and avid interest in communications.
Paul enjoys a variety of nature and nature-based activities. Whether hiking, biking, canoeing, or kayaking, Paul enjoys the many opportunities for these activities in North Central Florida and beyond.