Education and Training Program Manager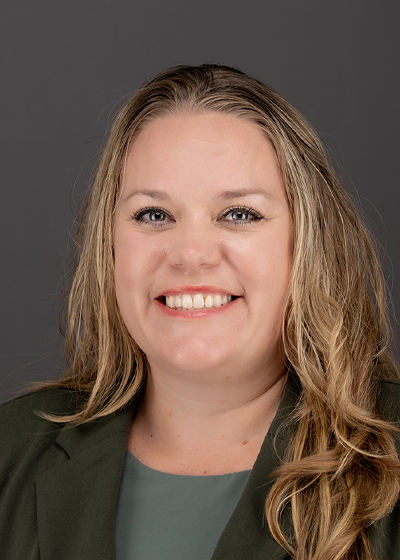 Jasper Masciocchi ("massee-awtchee") works in several areas at the T2 Center. She works on several grant projects, including the Occupant Protection Resource Center, Florida Occupant Protection Coalition, and the Accelerating Safety Activities Program, to make sure that grant requirements are fulfilled. She also works on the training side of the T2 Center, teaching transportation professionals about the FDOT requirements for their career path and meetings with stakeholders.
Jasper's background is in surveying and engineering. She has previously worked as a project manager, where she produced plans and drawings for – and managed – field crews. She has worked on design surveys, permits, construction plans, drainage reports, and legal property descriptions. Jasper worked her way through school as a waitress, which taught her to deliver a high level of customer service, while managing a variety of personalities and expectations on a very tight schedule!
Jasper emphasizes quality. She enjoys meeting with customers, stakeholders, and transportation professionals to address their needs. She enjoys working with the T2 team to deliver the best transportation technology transfer and latest research.
After hours, Jasper enjoys time with her family – her children are active in a church sports league in soccer and football. She volunteers at a local veteran's organization, Soldier's Freedom Outdoors, and she loves the outdoors and travel, with a plan to visit all 50 states.