FEATURE ARTICLE
CENTER NEWS
UPCOMING COURSES AND TRAINING, FEBRUARY–APRIL 2021
FDOT RESEARCH FOR OCTOBER 2020–JANUARY 2021
SEARCH FOR SAFETY OR TECHNICAL TRAINING?
---

We are looking forward to another busy year here at the UFTI-T2 Center.
We are pleased that Lucy Gonzalez has recently joined UFTI-T2. Lucy has a background in public health with a specialty in transportation. We're excited about the contribution she will make to our programs. You can read more about Lucy in the profile of her, below.
We are expecting more hires this year. Watch upcoming newsletters for details on open positions an new hires.
Our lead article for this quarter's newsletter has a lot of exciting news about out training program. We had a great year in 2020 despite the challenges of the pandemic, and we are looking forward to expanding our training program in 2021 to include training for Safe Routes to Schools, Introduction to Data Analytics, Transportation Equity, and more.
Safety is always a key word here at UFTI-T2. We'll be assisting local agencies in improving safety on roadways through our Transportation Safety Center, and we'll be expanding the Florida Traffic Safety Resources Centers extensively!
Our collaborative efforts with other UF departments and with local agencies, private companies, and other education institutions have been increasing, and we look forward to extending those efforts in 2021.
You will receive details on all these activities through special announcements and future newsletters. Of course, our website is always available for you to learn more about all of UFTI-T2's ongoing activities.
For new readers, UFTI-T2, the Technology Transfer Center, is a service center aimed at serving…
the University of Florida Transportation Institute (UFTI) in meeting its tech transfer (research to practice) goals
the Civil Engineering department, the College of Engineering, and the University of Florida in fulfilling their education, research, and service missions
the State of Florida and many other agencies within the U.S. and abroad through productive collaborations.
I am encouraged and very excited with the blueprint we have for 2021 for each of our T2 focus areas – the Transportation Training Center, the Transportation Safety Resource Center, and the other Technical Assistance efforts.
Please accept our best wishes for a safe and productive 2021!
---


The Trainers Get Trained: UFTI-T2 Training Responds to the Pandemic
UFTI-T2 has been known for many years for its training program. Over that time, we've delivered courses in all sorts of locations on all sorts of subjects, but this year, we – like so many others – were forced to turn on a dime and find an entirely new way to meet the needs of our students.
"Entirely new" is not completely fair because some online training was already part of our program, with the goal of adding more over time. But the pandemic did not wait for us! In a few weeks last March, we had to look at our entire training program, figure out how to put each course online, reach out to our students, learn from our mistakes, get institutional approvals… the trainers were getting trained!
We've reported before that many students actually preferred the online training because it fit into their schedules better and did not require travel. We hope this means that with this n ew method, more workers will take advantage of training to improve their job performance and job prospects.
In a year when it seemed like the training program might virtually shut down, it went virtual and ramped up. We delivered 101 courses in 2020, with about 80% delivered online and with in-house instructors. Classes were held in almost every week of 2020. These classes included half-day and full-day classes for technicians and multi-day courses for engineers, including a pilot webinar, Introduction to Data Analytics for Transportation, and another on Transportation Resilience and Sustainability.
All in all, we regret the cause, but we're grateful for the experience and the outcome. With the help of many resourceful people, including our equally resourceful students, the whole thing was up and running in short order and with excellent results. The Pandemic Year put us ahead of schedule to enhance our course offerings, increase our outreach, and undertake some new training initiatives.
And it goes on… January 2021 brought the end of Adobe Flash, the software that for over 20 years has driven online multimedia content from embedded music videos to online training. We've already updated all our self-training courses to HTML5, so our students won't experience any computer conflicts or odd error messages.
We're now planning many more exciting training opportunities for a wide range of needs. Another presentation of the well-received Introduction to Data Analytics for Transportation online course is being planned. Also coming soon is a very interesting opportunity to learn about planning for Transportation Equity, an important new topic in transportation. This webinar has a session in February and March (still time to register! You can preview the course).
Stay tuned to UFTI-T2 – there's a lot more to come in 2021!
*Images from Freepix.com were used in graphics for this article.
---

Public Health in Transportation Specialist Lucy Gonzalez Joins UFTI-T2 Center
The UFTI-T2 Center is delighted to announce the addition of Lucy Gonzalez to our staff. Lucy will work with the Florida Department of Transportation (FDOT) Occupant Protection Resource Center (OPRC), the Florida Occupant Protection Coalition (FOPC), and the FDOT Pedestrian and Bicyclist Resource Center (Ped-Bike SRC). As these programs continue to grow and support safety outreach and training to more Floridians, Lucy will focus on developing and promoting online resources that connect these programs to trainers and the public.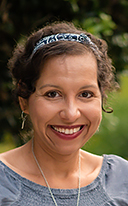 One of Lucy's major responsibilities will be development and maintenance of the digital resources that stakeholders of the OPRC, FOPC, and Ped-Bike SRC use regularly. That includes the program websites and the stores through which stakeholders order materials. She will also be working to increase the number of digital resources offered on the websites, including child passenger safety (CPS) technician and instructor resources. Lucy will also be leading other initiatives, including Safe Routes to Schools (SRTS) program assistance, and developing online training materials. Like all UFTI-T2 staff, she'll be part of the team and assist with other program implementation.
Lucy has been in public health for over 15 years in positions ranging from health education to public policy. She has worked on both statewide projects as well as regional projects in the Tampa Bay area. The intersection of health education and transportation engineering is her professional passion, and she looks forward to bringing her years of experience and training to the programs at UFTI-T2.
Lucy also joins a group of fellow bicycle enthusiasts at the UFTI-T2 Center – this group not only supports bicycle safety, they are true believers in the many benefits of bicycle use. Lucy is a certified League Cycling instructor and is eager to get more people on bikes.
In her brief time at the UFTI-T2 Center, Lucy has already impressed us with her cheerfulness and ingenuity. We look forward to a productive working relationship making Florida's roads safer!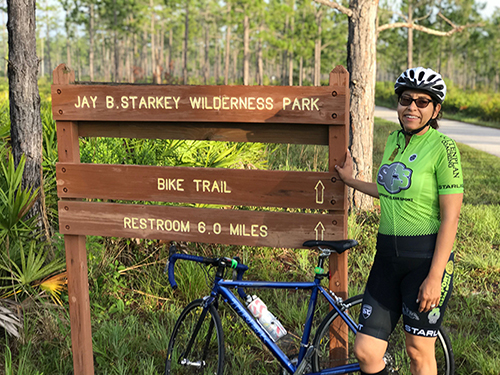 ---
Occupant Protection Resource Center News
All shipping has resumed. The new grant cycle is underway. CPS Week was a success. Across the state, schools are experiencing a variety of situations, with some having in-person classes and others being sent home for virtual learning. The new normal is not yet established as we all try to contend with the unknown. The good news is that you can get educational resources and car seats shipped to your door. If you attend a car seat event, please exercise caution to keep all participants safe. And be safe yourself! This effort could not happen without you.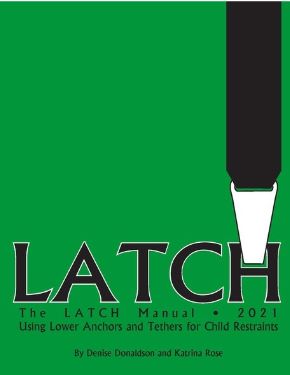 New LATCH Manuals
All our stakeholders are familiar with the LATCH Manual. It is THE resource for CPS Professionals. The manual is reprinted every other year, and the new manual came out in January 2021. Staff at the OPRC have pre-ordered new manuals that will be available for all Instructors and Technicians via the OPRC website. We strive to keep the most up-to-date information available for Techs and Instructors. We will send out an announcement when the manuals are available on the site.
Virtual Car Seat Checks
Virtual car seat checks are here to stay. The OPRC staff has assembled some resources that will be helpful for the new reality. Below is a link to documents that will assist with virtual checks. If you have questions about this or any other topic, please reach out to the OPRC for assistance.
The National Digital Car Seat Check Form team has created a guidance document describing use the NDCF while performing virtual seat checks. The new NDCF Guidance Document for Virtual Seat Checks is now posted on www.cpsboard.org/NDCF . For this document, please look under the heading of "New Information."
The NDCF program is currently updating the digital car seat check form resource and would like input on the value of specific questions that currently appear on the form. You are encouraged to provide your feedback! https://www.surveymonkey.com/r/LY2RGKX
Scholarships Available for CPS Certification and Recertification Fees
CPS Instructors and Technicians must recertify every two years. Florida's recertification rate is below the national average. The OPRC offers scholarships to help with Safe Kids certification and recertification fees, as well as proxy and instructor candidate fees. Scholarships must be applied for before a class begins. Visit the OPRC scholarship website to learn more.
---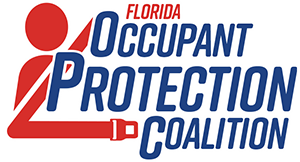 Florida Occupant Protection Coalition (FOPC) Update
The Florida Occupant Protection Coalition (FOPC) has several action items in progress for improving occupant protection in Florida. Visit the coalition website's Meeting Materials page to view previous meeting summaries and action item lists.
Upcoming Florida Occupant Protection Coalition Meetings
February 24-25, 2021
June 2-3, 2021
August 25-26, 2021
Join the Florida Occupant Protection Coalition (FOPC) to share ideas and contribute to guiding the future of occupant protection in Florida. The FOPC meets quarterly.
For more information about joining the coalition visit the Florida Occupant Protection Coalition's website, send an email, or call 352-273-1671.
---
Pedestrian and Bicycling Safety Resource Center Update
Greetings from the Pedestrian and Bicycle Safety Resource Center (Ped-Bike)! We hope that you and your loved ones are safe in this new year. The SRC is dedicated to keeping you and your community safe and supplied with bike and pedestrian safety education materials. The SRC continues to operate at normal capacity.
The Ped-Bike staff is shipping helmets and educational resources. We encourage you to continue your local education and outreach efforts.
Events this year will be different than events in the past, similar to changes in Back to School events last fall (if the events were held at all). Keeping kids and teachers safe is paramount in the current environment: more social distancing, more personal protective gear, and more attention to how we interact with one another is on everyone's mind. If you or your school is planning an event, please use additional caution to keep everyone safe.
The Ped-Bike staff has created an instructional video that will soon be available on demand at the website. The video gives instructions and tips for reporting on orders for events that have recently taken place. This video was created to assist stakeholders with reporting compliance, and more instructional videos are in the works.
If you have questions about the program or any of the resources available at the SRC please contact Paul Simpson by email or phone to discuss. pmsimpson@ufl.edu 352-273-1694
Be Safe. PedBike Staff.
---

Upcoming Courses and Training
UFTI T2 Center training courses are offered online through Zoom with an online exam, if applicable.
Note for FDOT Maintenance of Traffic / Temporary Traffic Control virtual trainings:
Paper and Pencil exams available with an on-site FDOT approved proctor and prior coordination with UFTI-T2 Center.
To discuss becoming an approved proctor for your organization and group discounts, please contact Jasper Masciocchi at j.masciocchi@ufl.edu or (352) 273-1685.
Consult the following schedule of classes for February-May to find a convenient date.
Introduction to Transportation Equity
Traffic Engineering Fundamentals
VIRTUAL Training – Pilot/Escort Flagging
VIRTUAL Training – WEEKEND Pilot/Escort Flagging
VIRTUAL Training – Intermediate Maintenance of Traffic
VIRTUAL Training – Intermediate Maintenance of Traffic Refresher
VIRTUAL Training – Advanced Maintenance of Traffic
VIRTUAL Training – Advanced Maintenance of Traffic – Refresher
---

UFTI-T2 compiles a quarterly list of Florida Department of Research (FDOT) research projects that have been completed and published or that have been recently funded. These lists are available in the FDOT Quarterly Research Summary.
---

Searching for Safety or Technical Training?
T2 can work with you to meet your training needs. Whether it is heavy equipment, project management, Traffic Engineering Fundamentals, or countless other topics.
We can provide an array of webinars geared to give you the most relevant information without the need to travel. Let us know your areas of interest, and we can work with our experts to provide training either in instructor-led or webinar formats.
Many of our courses are approved for Professional Engineer (PE) credits.
Contact Jasper Masciocchi at j.masciocchi@ufl.edu or 352.273.1685 to discuss your training needs.
---