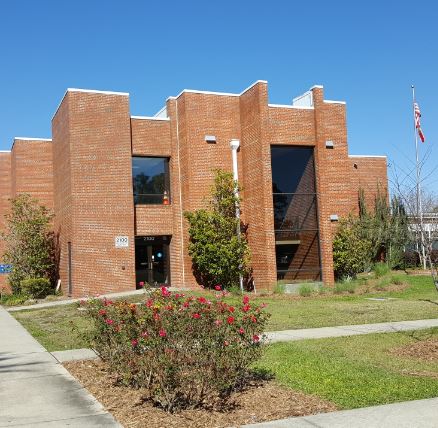 The UFTI-T2 Center is a beehive of activity – even though our "hive" on UF East Campus is empty! Despite our current work-from-home situation, the Center's activities in training and research and our safety programs are as active as ever. As with many of our readers during the pandemic, our top emphasis is the safety of our staff and their families, our colleagues, and our communities, but we have found ways to maintain and even increase our productivity.  
We are pleased with the favorable reception of our online training options. We have hosted over 22 virtual training sessions in the past three months – that's about two virtual classes every week. it is a testimony to our staff and to the can-do attitude of our trainees, who are eager to improve their skills and take the next step in their careers. As always, we're delighted to be part of their advancement.
Our investigative projects have also expanded. The work of the Transportation Safety Center continues in its efforts to make rural Florida roads safer. By doing so, this far-sighted program, funded by the Florida Department of Transportation, improves the lives of rural Florida residents where resources may not match those of Florida's more populous counties. Of course, the program makes rural roads safer for the many people who are just "traveling through" too.
We are very excited about a new project to investigate the potential for a new autonomous technology that can make road maintenance operations safer. This technology replaces the at-risk driver in a follower vehicle that shields work crews from crashes. Preliminary training is complete, and we look forward to the field testing in the next few weeks. We are also wrapping up the evaluation of an advanced driver assistance system installed on Gainesville transit buses. Our next step is to conduct interviews with bus drivers who have used the system for over a year now. We'll have more information about all this in our next newsletter. Stay tuned!
Our safety resource centers that support bicycle and pedestrian safety events and child seat fitting events statewide have seen a slowdown in events – wisely – in response to the COVID-19 pandemic, but other activities continue as the reports in this newsletter describe – and it's time to plan for the fall! For the time being, the world seems to have changed, but before we know it, our roads will be crowded, and we'll be out there carrying kids, riding bicycles, and crossing streets! It's critical to maintain safety messages that encourage safe practices. At some point, there will be a vaccine for COVID-19, and masks and social distancing will be rare, but safety practices like bike helmets and properly fitted car seats will be needed as long as people use roads – and that's likely to be a very long time! 
Stay safe! Enjoy the newsletter! And if there is any way the UFTI-T2 Center can support you in your transportation-related work, please contact us. We're remote yet connected and, as always, here to help! 
— UFTI-T2 Center Staff