PROGRAM ASSISTANT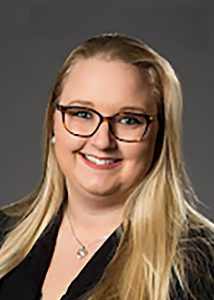 Chandell started working at the University of Florida in 2017 in the Vice President's office within the Division of Enrollment Management. In this position, she was able to gain knowledge about several departments and offices around campus through assisting the executive staff within the office. Chandell was in contact with several other offices to coordinate meetings. Her customer service skills were a great asset in this position — she was the smiling face that welcomed everyone when they came into the office.
A major role in this position was coordinating and scheduling several staff members and outside events for the division, managing invoices for catering and tent rentals, and making sure the event ran smoothly on the day.
In 2019, Chandell took a position as administrative assistant for several faculty in the Department of Otolaryngology. She managed calendars and meetings outside of clinical and surgical duties. She also kept medical licenses, CVs, and medical society memberships up to date. She became proficient in UF travel processes and PCard purchasing while coordinating travel to conferences and out-of-state meetings. Chandell is a true multitasker, which helps her go above and beyond her job responsibilities and helps build a strong team relationship.
Chandell has a young son and believes transportation safety is especially important for new parents. This gives her a special sense of purpose in assisting the programs and outreach of the T2 Center.